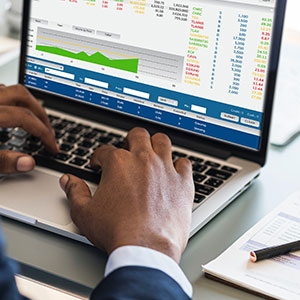 Managed Service Desk
This is a driver for Modern Service Desk for our customers. It elevates an existing Help Desk into a value-adding, cost-effective Service Desk. This model has a detailed methodology to nurture a service desk function into either a Shared Service Desk or an Integrated Service Desk. It provides a "One Process - One Tool" experience to all end-users/ customers. It revolves around Service Desk Automation, Level Process Simplification, Digital User Experience, smart self-service systems & centralized Knowledge Management. B1DeskTM comprises of a robust maturity assessment methodology and transformation cookbooks to progressively drive the Service Desk transformation to the desired end-state. As an integrated function, B1DeskTM creates a single gateway for the services for both IT users and business users, regardless of the nature/ origin of the issue. B1DeskTM is an appropriate measure to create a cost-effective, rapid response support system, leading to greater economies of scale and consistency of service support, globally.
Why Improvements?
The improvements are devised to simply the Service Desk processes and embed automation as much as possible, enhance the productivity of Service Desk professionals.


What is unique?
- Industrialized process and tools, leading to only one global/ uniform process/ tool
- Greater scope for achieving synergies across various customers

Committed Outcomes
Enhanced user experience, TCO reduction for entire IT support and higher collaborative service support across Applications, Infrastructure and Business Process Services.


Highly Modernized/ Economical
Highly Our Service Desk model is uniquely positioned to offer a Shared Service Desk solution or an Integrated Service Desk solution, regardless of the technology or service line (App/ Infra/ BPS).